Sabar: The Drum Language of Senegal
Senegalese drummers often recite improvised texts while playing, considering the texts to reflect the rhythms' meanings. Unlike other African traditions, drums are rarely used as a speech surrogate.
This page is about Senegalese rhythms that involve language-like grammar rules, with some pointers to the rich culture of the Senegalese masters of the sabar drum.

The page is currently under construction. See some available materials on the righthand side.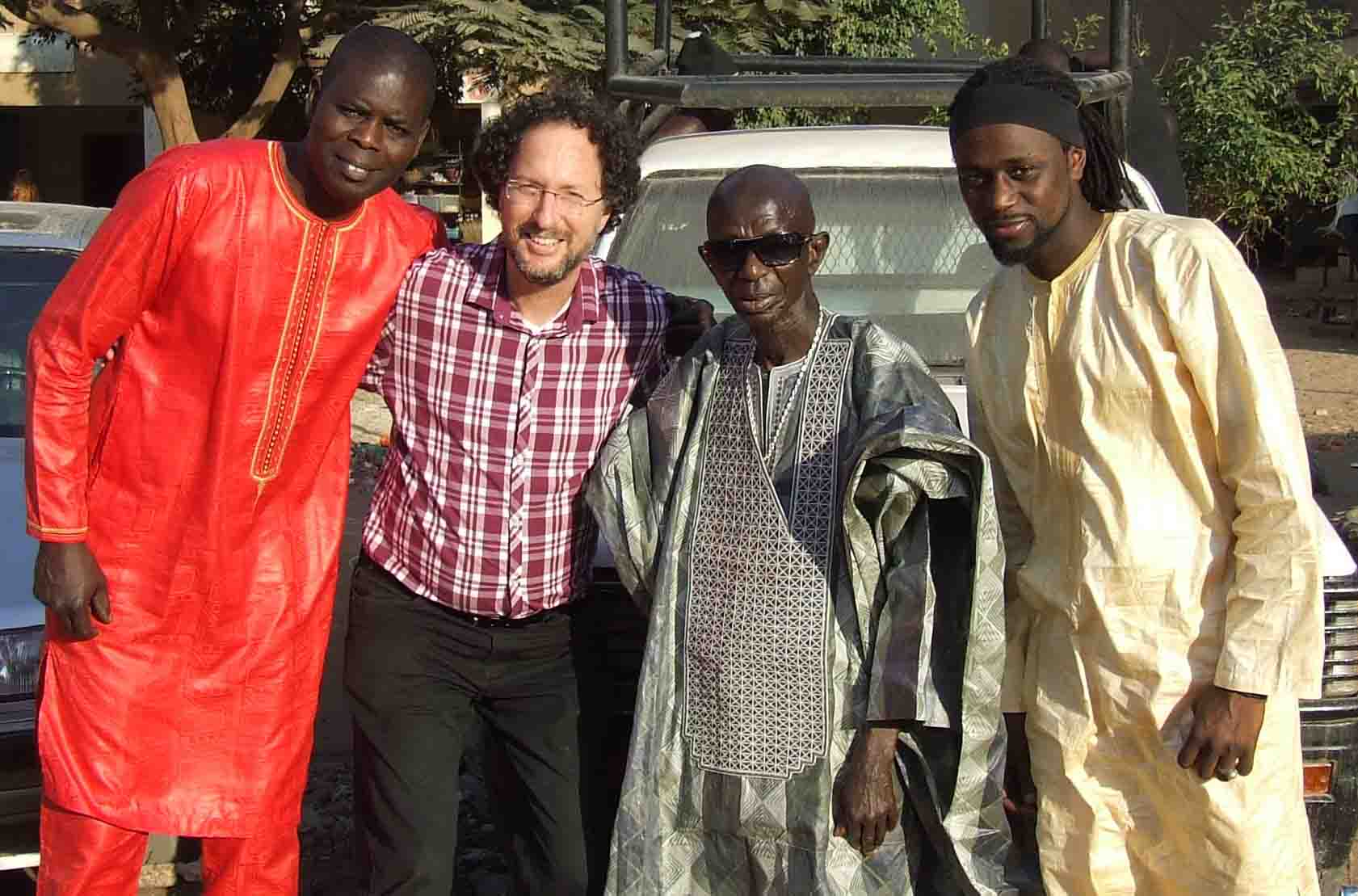 Dakar, November 2013, from left to right: Ousmane Mbengue, Yoad Winter, Doudou Ndiaye Rose, Morcoumba Ndiaye Rose
NEW

PhD position on the grammar of Senegalese drum languages -- deadline: 21 May 2017


Yoad Winter (2014): "On the Grammar of a Senegalese Drum Language" -

Language

90.3 (2014) PDF supplementary materials

Press: NRC

,

De Volkskrant

,

NCRV Cappuccino2



6 May 2014

- an evening with Doudou Ndiaye Rose, Utrecht University link
Communication in Drum Languages - a course at Utrecht University

links:

NED,ENG

Further Materials

Patricia Tang (2007):

Masters of the Sabar

- Temple University Press link

Sabar - the heartbeat of Senegal (2013) - a film by Arda Nederveen

link

Lisa McNee (2000):

Selfish Gifts - Senegalese Women's Autobiographical Discourses -

SUNY Press link